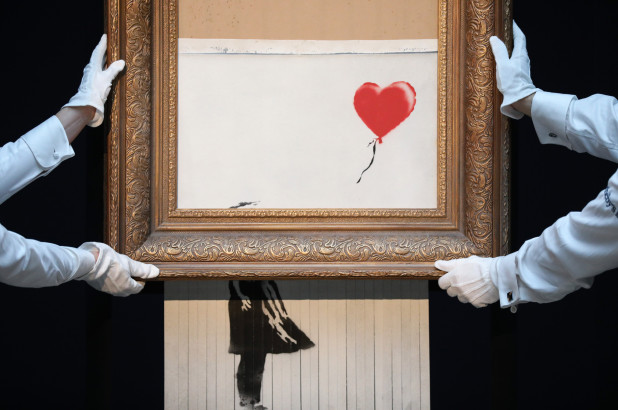 The Piece
The scaffold on which
my feelings were held
easily collapsed.
Then, among feelings,
I noticed a part—
loosely suspended,
deconstructed, but still upright,
holding itself alive!
I got closer disappointedly,
looked at the entity.
It was not a whole;
But could be read as:
L       O       V       E
Banksy's shredding piece: Courtesy of Google pictures
Foroz, M. (2017). Inside Out: A Collection of English Poems. Olympia Publishers: London.