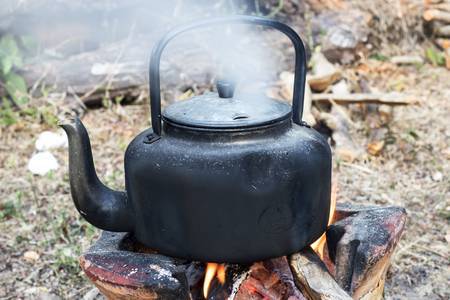 Perfect Communication
The kettle was clattering since
there was a clash between the lid and the boiling water.
And I was both watching and listening  
while I was mesmerized by the scene through my senses—   
a kind of supported communication with flowing feedbacks:
the clashing sound of the lid of the clattering kettle and my auditory and visual senses.
---
All the three forces were involved:
locutionary, illocutionary, perlocutionary forces or as some may call them "ACTS".
They were overlapping—   
no mismatch,
no conflict,
no trace of any clash
There was a perfect communication—   
much better than the kinds the couples have in their kind of married life!
Courtesy of Google picture
From my second collection "Out Inside": (in press).  Austin Macauley Publishers