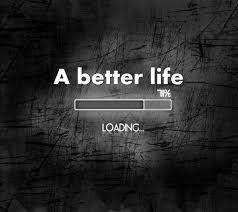 A Better Life!
He didn't seem to fit the bill
She wasn't that he liked to feel
Giving her the right side of his tongue
Exhausted her deeply in her mind
No belief in "man proposes, God disposes"
Rather, "one man's meat is another's poison"
He was now conscious of losing his love
Looking for a chance to make a better life
Believing in "a stitch in time saves nine"
He asked her to leave, if she didn't mind
Shocked by his words without saying why
She let him go now like a free bird to fly
She wanted to close the stable door
But he had already left their shared floor
No married life any longer between them
Got separated, he was the only to condemn
Courtesy of Google pictures
Foroz, M. (2017). Inside Out: A Collection of English Poems. Olympia Publishers: London.